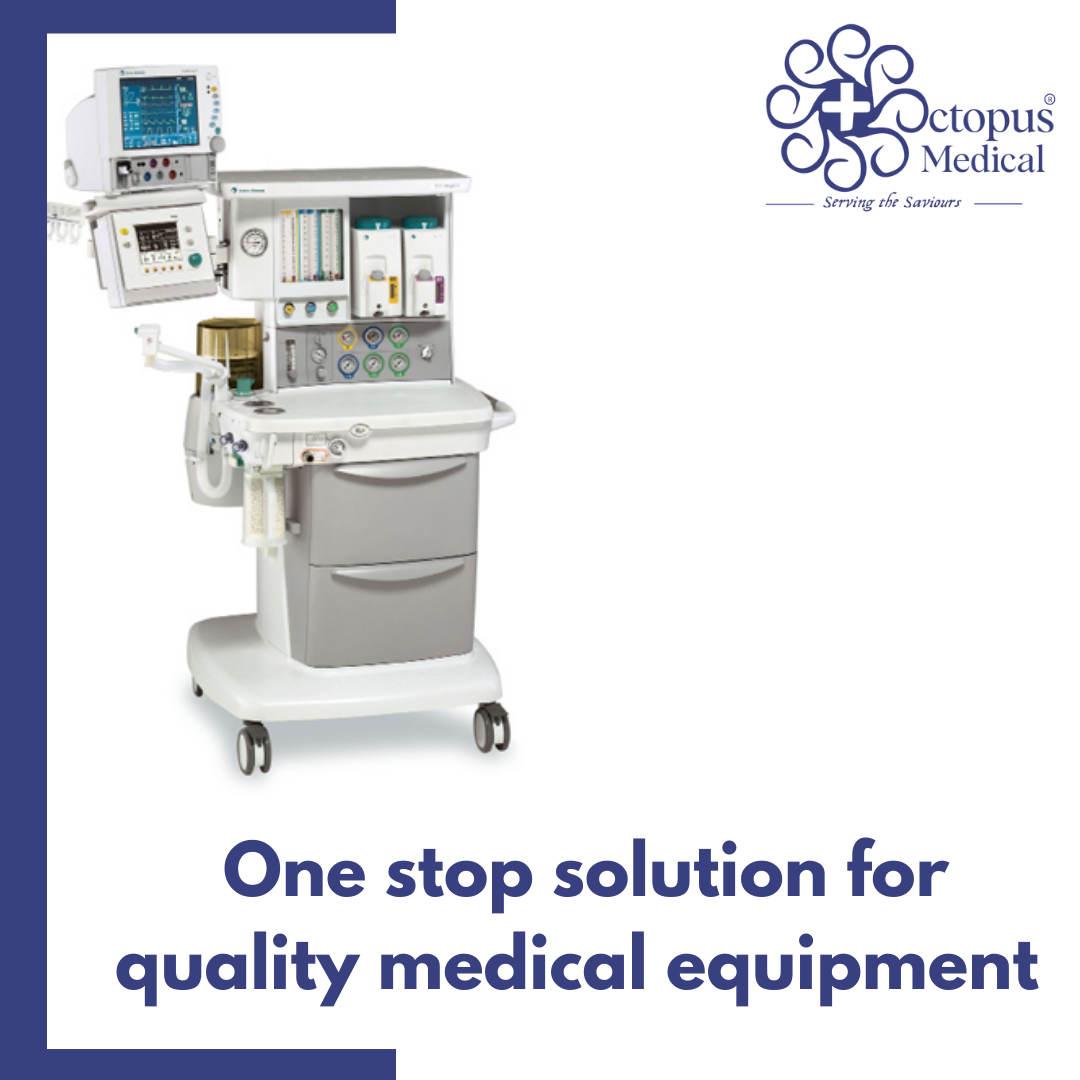 Have you been looking for quality medical equipment suppliers in India? Are you finding yourself confused looking up at all the medical equipment manufacturers around you? Well, then we are here to give you a break from that tiring search! Yes, because we understand the importance of good medical facilities in saving lives.  
We understand that saving lives also means saving families, and that is why we treasure our role as medical equipment manufacturers and suppliers in India. We are a one stop shop for all kinds of Quality Medical Equipment like Mercury Magma and Heater Cooler Machines. All the products that we supply from Octopus Medical Technologies are not just of high refurbished quality but are extremely affordable too.  
At our manufacturing plant, we maintain high standards of production and all our medical equipment are refurbished under the care of experienced engineers. We are wary of the fact that as medical equipment manufacturers, we are shouldering a very serious responsibility and that we have adopted an extensive process of refurbishing our products.  
The first step of the process is called the 'Technical Refurbishment' process. This involves a thorough scan and check to find any damages to the medical equipment. Thereafter, it is fully run and we then make sense of its operational areas. Finally, owing to the OEM specifications, all the parts are replaced and test run by experts. After this, comes the 'Cosmetic Refurbishment' stage. The work at this stage involves more of a physical retouching to the medical equipment. The area where the paint has worn off and there is some broken piece, all these parts are fixed to give a brand-new feel to the equipment. In the end, the medical equipment has to go through the 'Final Check' and 'Quality Inspection' stage. Here, all final test runs and checks are done to ensure that the medical equipment is fit for commercial use.  
You must have guessed by now that as medical equipment manufacturers in India, we are very strict about the processes we follow before supplying our products. So, when you purchase from us, you can rest assure that you are buying the best from the best.  
At Octopus Medical, we have a highly experienced team of 15 biomedical engineers that combine fifty years of experience in diverse areas of healthcare. We have been seeing a rise in the demand for refurbished medical equipment suppliers in India in the last couple of years and therefore, we have grown our production capacities. This has allowed us to accommodate our ongoing success, increasing demand and growing team.  
Get in touch with us to order some premium quality refurbished medical equipment like heater cooler systems, ventilators or medical accessories like air bubbles and printer rollers. Call us on +91-7434 880 008 or email us on info@octopusmed.com