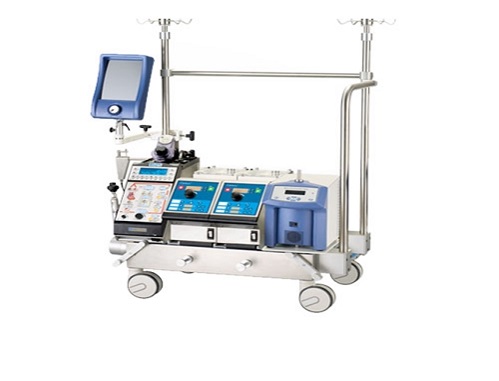 Stokert Cobe Century Heart Lung Machine
Description
Features
User-friendly system for advanced hemodialysis processes.
Provides flexibility and medical information management's Integrated video display.
Integrated video display.
Easy to use automation system provides prescriptions variability and other functions with push-button controls.
Innovative cartridge blood tubing set design minimizes extracorporeal blood volume and saline requirements.
Also features built-in arterial and venous pressure monitoring ports.