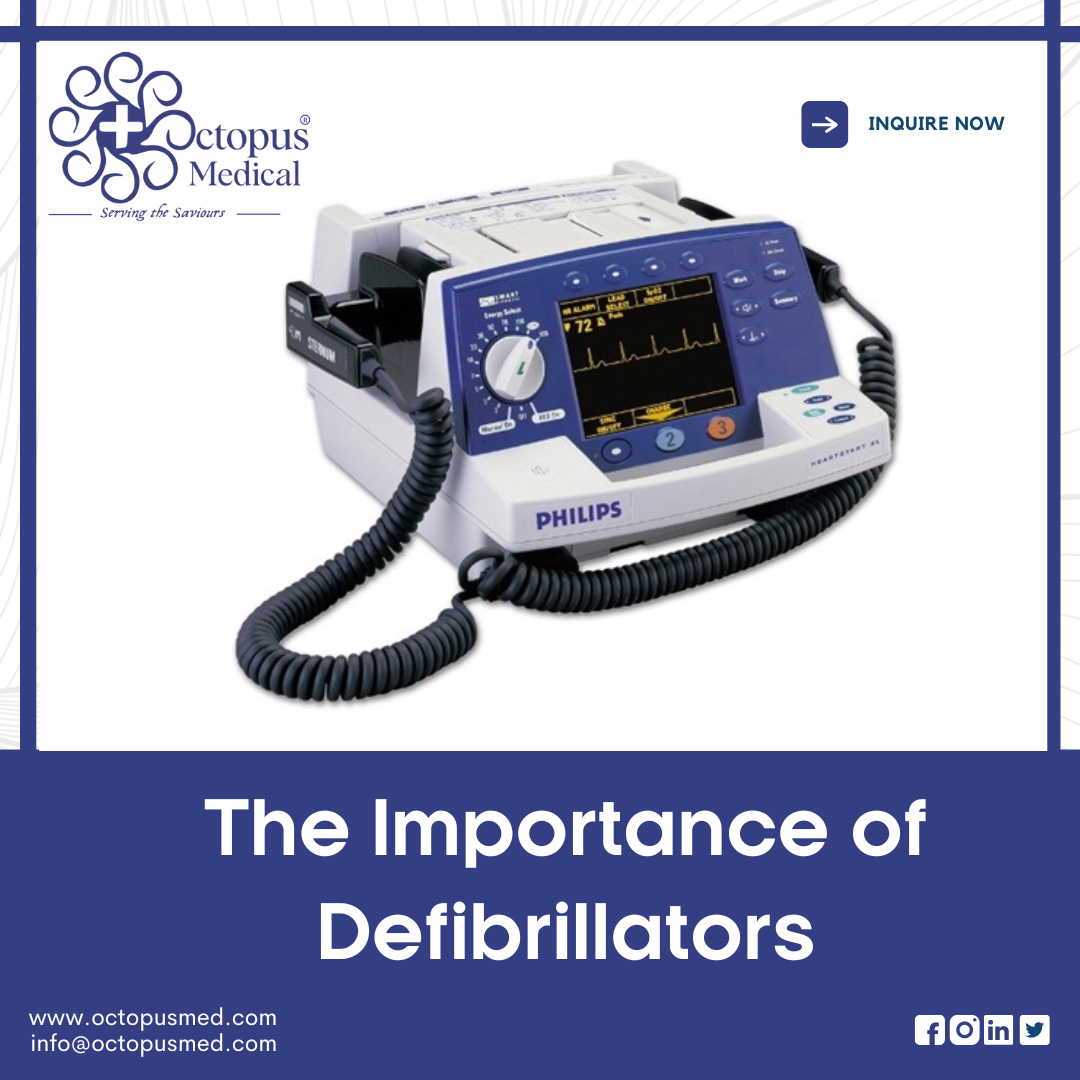 Defibrillators are medical devices that send an electric pulse, called a counter-shock, to the heart to restore uneven heartbeats or to correct an arrhythmia. While cardiopulmonary resuscitation (CPR) provides temporary assistance, a defibrillator can help you survive sudden cardiac arrest. According to research, when a person suffers a cardiac arrest, their chances of survival decrease by 10% for each minute that passes without a defibrillator. Only some types of cardiac dysrhythmias, such as ventricular fibrillation (VF) and pulseless ventricular tachycardia, require defibrillation. Defibrillation is not recommended if the heart has fully stopped, as in asystole or pulseless electrical activity (PEA). 
Defibrillation is used to treat ventricular arrhythmias that are immediately life-threatening, such as: 
Ventricular fibrillation: A condition in which your heart's lower ventricles beat so quickly and irregularly that they quiver or shake. Your heart pumps very little blood to your brain and body as a result. Without defibrillation, death occurs in five to ten minutes.

 

Ventricular tachycardia: It occurs when the ventricles beat excessively quickly, and the heart's efficiency suffers. It lowers the amount of blood your heart can pump to your brain and body. If there isn't enough blood to produce a pulse or you pass out, you'll need to be treated with defibrillation. Without a pulse, ventricular tachycardia can quickly progress to ventricular fibrillation.

 
Types of Defibrillators: 
Manual external

 

Manual Internal

 

Automated External (AED)

 

Semi-Automated External

 

Implantable Cardioverter-Defibrillator (ICD)

 
Our products: 
HP Codemaster XL / XL +

 
Philips Heartstart XL

 
Physio Control Lifepak 9 Series

 
Zoll M Series

 
Click here for a detailed description of our Defibrillator product range. 
We are a medical equipment manufacturers company in Vadodara that sell premium quality refurbished medical supplies in India. We have a team of experienced engineers who are involved at every stage of the production process and ensure that all the international standards are met. We make sure that all our refurbished medical equipment is up to date with the OEM specifications and that's why we have a large customer base. If you are looking for affordable medical equipment, then contact us today at +91-7434 880 008 or email us on info@octopusmed.com and we will guide you with your medical equipment purchase!